As is the norm in just about every industry, we marketers also have our own awards. Since design is such a large and important part of marketing, it's important to highlight the best nuggets of info and inspiration that came about this year.
Best Ways to Enhance Photos
Using the Blur effect in Photoshop can do wonders to make a distracting background complement your focus in a photo.
In the photo on the left, viewers could be left wondering where this photo was taken instead of focusing on the woman's uniform and pose, which convey strength. TutorialPulse.com has a great tutorial on how to achieve the Blur effect.
Photoshop tricks were all the rage this year, with people getting more creative as the months flew by. A list of the 30+ Nicest Photoshop Photo Tutorials, Part II includes tuts on how to make an eerily calm storm (shown here) using layers, fun lighting effects and how to make a vector portrait from a photo.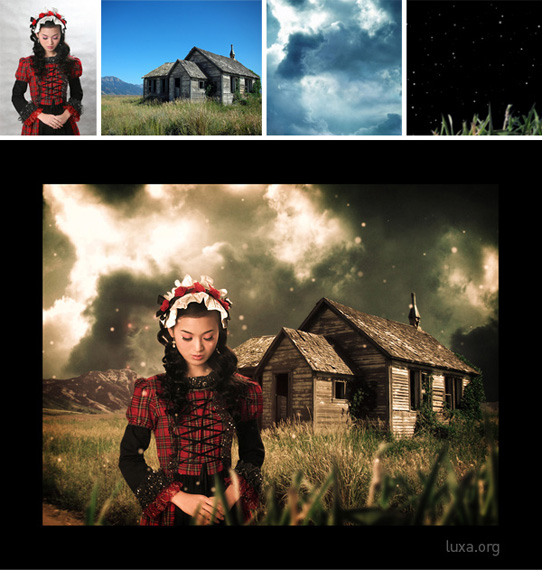 Best RSS Feed Icons
It's amazing what designers will redesign next. Of course we've all seen the common orange square RSS feed icon, but have you seen any that look like this?
Pro Blog Design showcased 110+ Free RSS Icons that could fit into any Web site's theme. This site definitely makes any site's standard RSS icon look boring.
Best Typography
Typography is everywhere – print, Web, TV – you can't escape it. Oftentimes, logos are created by typography alone. Type gives businesses personality. The list from Noupe shows off the best creations this year, including my fave from the list:
I love the two-toned colors and the hummingbirds floating about. The "holes" make it look more modern, and almost industrial, save for the colors.
Best Business Card Designs
There are a lot of "best of" lists out there for business cards, but I especially love this one:
It's amazing how many different designs and techniques are being used for business cards these days. This card comes from a list at DzineBlog. The list includes business cards in the shapes of tear drops and circles, which make for an interesting design, but begs the question of functionality. Those are the cards that are most likely to get lost in the paper shuffle because they don't fit neatly into wallets or Rolodexes, but is the unique shape enough to keep them on top of a CEO's paper pile?
Best Inspirational Web Sites
SpyreMag's list of 25 inspirational Web site designs is enough to get any designer's creative juices flowing. I love this design snippet from Design Disease.
It's very relaxing to the eye with the ocean blues and the waves throughout the page, not just at the top. It manages to be laid-back and professional at the same time.